| | |
| --- | --- |
| Lesson 5 | Tracking OS Statistics |
| Objective | Place statistics into Oracle tables. |
Oracle tables Statistics
For long-term memory management, you should keep the OS statistics inside Oracle tables for analysis. Because of the transient nature of UNIX statistics, the DBA must have some facility for keeping information for long-term analysis. Otherwise, the UNIX environment changes so quickly that the DBA will not be able to diagnose a UNIX problem. The UNIX script below shows how you can capture vmstat data into an Oracle table.
#!/bin/ksh


The following slide show examines this script.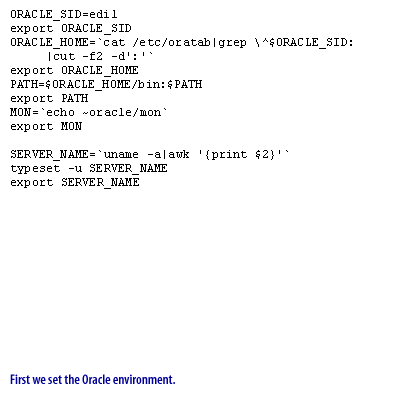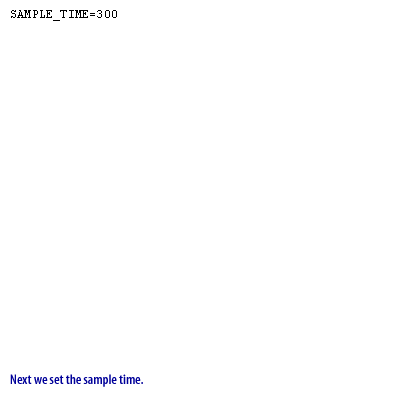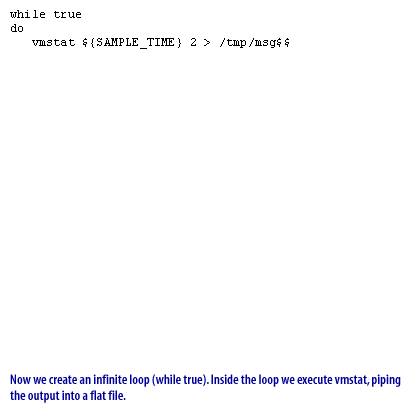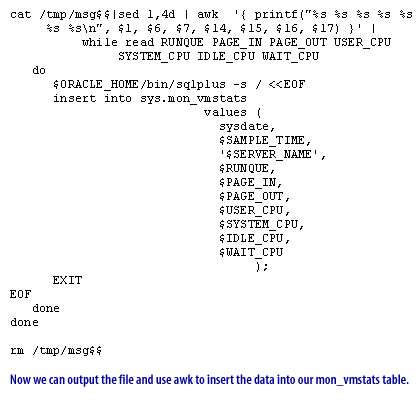 The next lesson examines remedies for memory consumption.